If you want to work within 4 metres of our overhead lines or dig within 5 metres of a power pole, you'll need a Close Approach Consent.
Close Approach Consent applications can be made via the Services section of our website, or by phoning us on 0800 248 288.
The diagram below shows how the process works: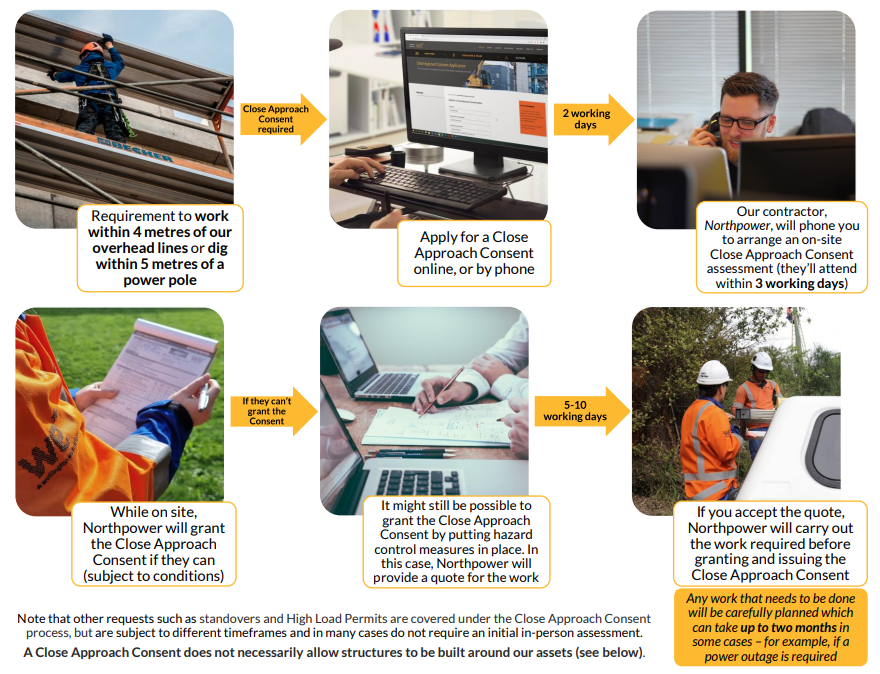 ⚠️ Before building anything near our equipment, you must follow the 'Build' advice contained within the
'To work around our network' part of our Services section.
In an emergency
please contact our 24 hour
Electricity Emergency Line
0800 248 148