Meet the management team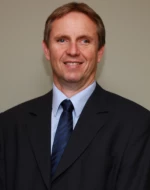 Greg Skelton
Chief Executive Officer
Greg has been the Chief Executive of Wellington Electricity since April 2009. Prior to his appointment as Chief Executive, Greg was the Chief Executive of Alpine Energy Limited and has held various senior management roles in the electricity industry.  Greg has 30 years of experience in the fields of production engineering, electrical engineering and business management.  Greg holds a Bachelor's degree in Electrical Engineering, a Master's degree in Business Administration and is a fellow of the Institute of Professional Engineers of New Zealand.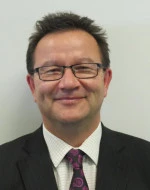 Clive Smith
Chief Financial Officer
Clive has been the Chief Financial Officer of Wellington Electricity since November 2017. Prior to his appointment as Chief Financial Officer, Clive was Chief Financial Officer at Southern District Health Board and MetService. Clive has 24 years senior financial and management accounting expertise with 12 ½ years being in the energy sector. Clive is a Fellow of Chartered Global Management Accountants, a member of the N.Z. Institute of Directors and has an MBA (Henley Management College) UK.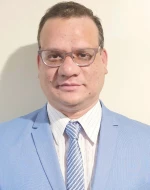 Ali Sarwar
General Manager Service Delivery
Ali has been the General Manager of Service Delivery since July 2021. Ali joined Wellington Electricity in January 2019 as the Delivery Manager with his most recent role being Manager, TOTEX. Before joining Wellington Electricity, Ali worked in the distribution and transmission divisions for Electrix NZ Ltd as Manager-Shared Services & Operations, involved in engineering, operations and project management. Ali has over 15 years' experience in the electricity industry. Ali holds a Bachelor's (Honors) degree in Electrical and Electronics Engineering from the United Kingdom and is a full member of Engineering NZ Te Ao Rangahau.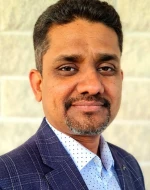 Waqar Qureshi
General Manager Asset Management
Waqar has been the General Manager of Asset Management since December 2022. Before this appointment, he served as General Manager Electricity Network for Horizon Networks and General Manager of Information Technology for Horizon Energy Group, with 17 years of experience across the electricity and energy sector. Waqar is a Chartered Engineer with a Master of Engineering and PhDs in Electrical Engineering from the University of Auckland, as well as a Bachelor of Electrical Engineering from NED University of Engineering and Technology in Pakistan. Waqar is the current Chair of EEA Asset Management and is a member of Engineering NZ Te Ao Rangahau.
Our Board of Directors
Richard Pearson (Chairman)
HL Kam (Alternate: Wendy Tong Barnes )
Andrew Hunter
Dominic Chan
CT Wan
Charles Tsai
Duncan Macrae (Alternate: Trena McFarland)