EV Connect - Stakeholder Consultation
This document provides perspectives and commentary on the key technical, market and funding areas that need to change to allow the benefits of EVs to be realised. We wish to seek stakeholder feedback on this consultation document for shaping the EV Connect project outcomes.
Stakeholder feedback will contribute to a roadmap aimed at articulating the steps to take now to educate and inform the community so that the industry will be ready to support Government's initiatives for CO2 reduction via the electrification of transport fleets.
Related Documents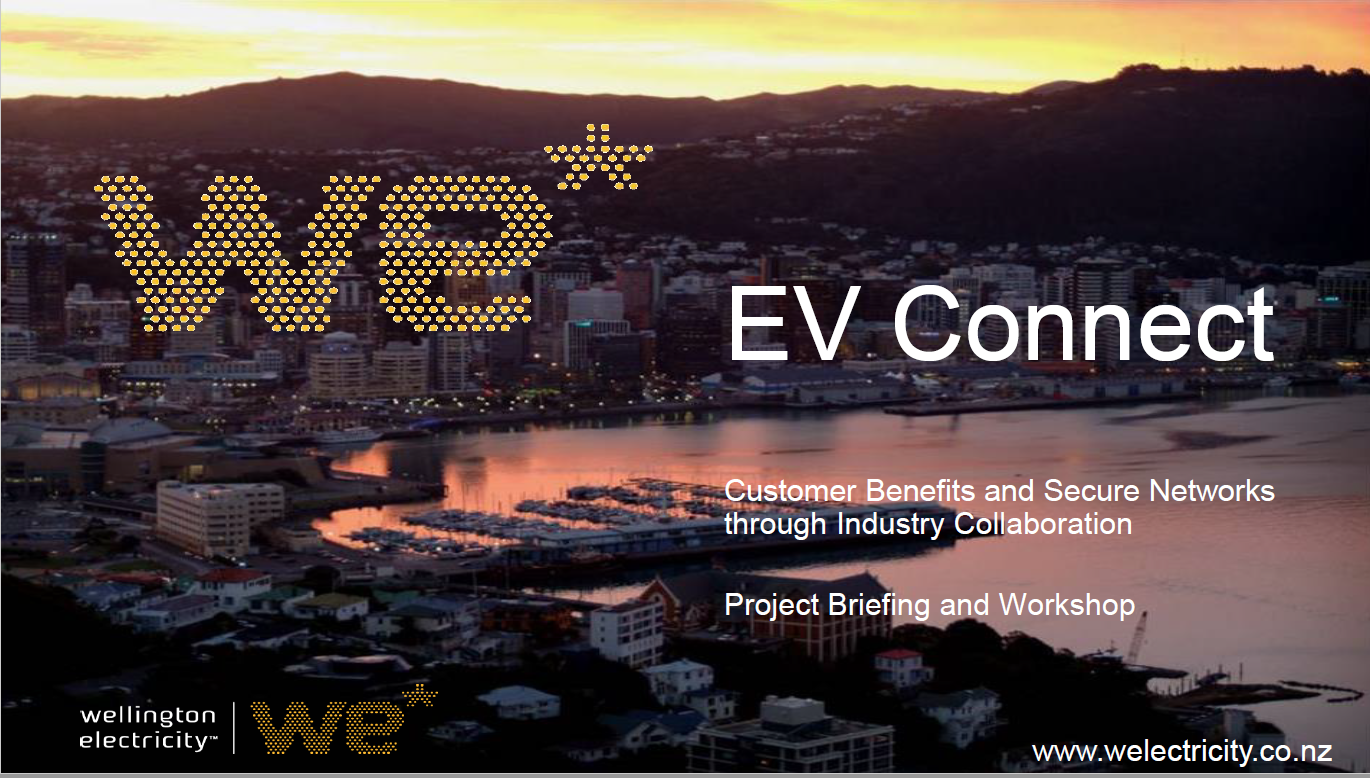 EV Connect
Slide pack from the EV Connect Workshop.
3 MB | pdf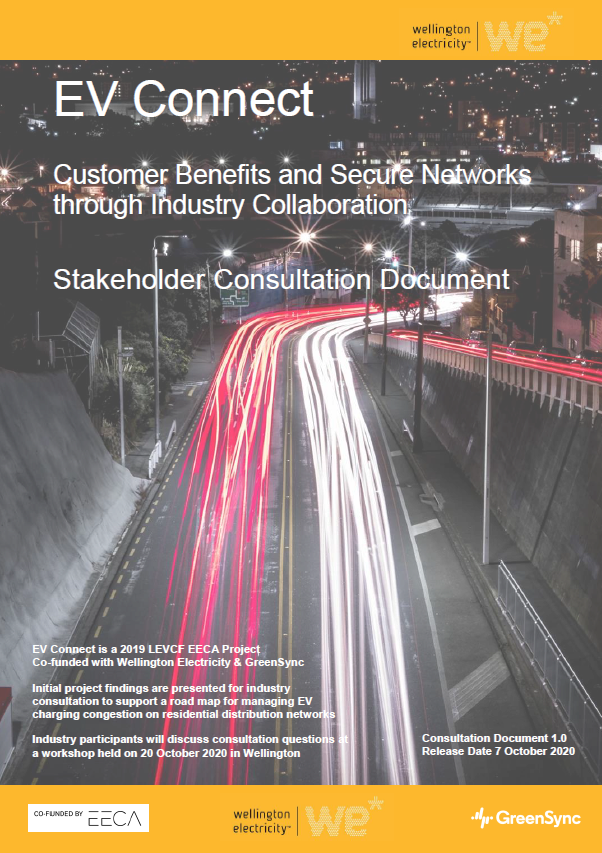 EV Connect - Stakeholder Consultation Document
This consultation document outlines the drivers for change and lessons from international experience (the good, bad and interesting). We zoom in on the EV context in New Zealand and for Wellington Electricity more specifically – both what's coming in terms of EVs and what that might mean for different parts of our network and industry stakeholders.
821 KB | pdf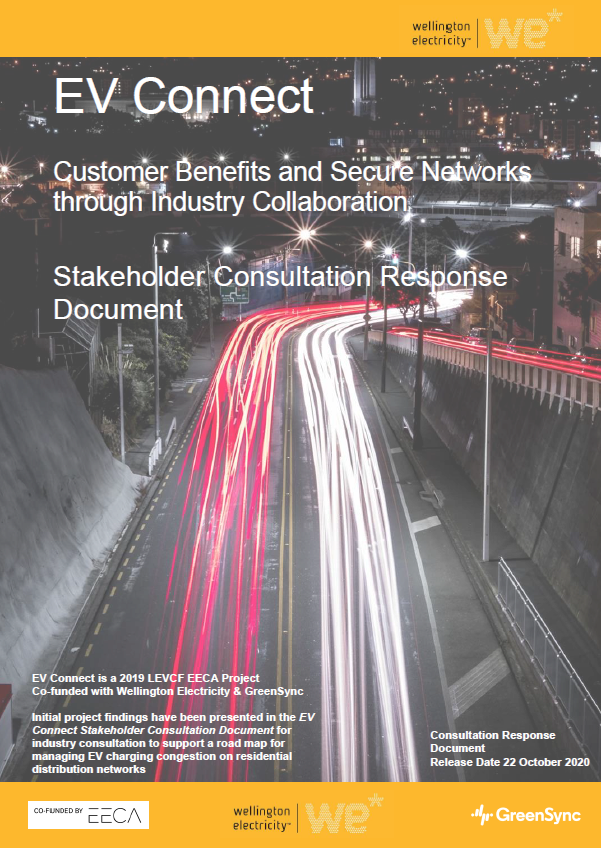 EV Connect - Stakeholder Consultation Response Document
This document summaries the questions from the Consultation Document and provides a template you can use to answer the consultation questions.
3.7 MB | docx