What if your electricity was delivered by drone? It might not be as far-fetched as you think. Today's electricity network is rather fixed, supported by a maze of poles and wires, both underground and overhead. The network of yesterday kept building bigger and better to keep pace with electricity demand. The network of tomorrow can't keep doing that. We need a smarter way to move electricity from A to B while maximising the value of our existing investments.
A central theme to electricity portability is energy storage; which has undergone radical change in recent years. Battery technology is at the forefront of this revolution. This technology will only continue to evolve and as it does it provides opportunities to leverage this technology for the benefit of your electricity supply. While drone delivery may still be a bit of a pie in the sky idea there are a few more down to earth technologies that are already landing on our shores.
Electric Vehicles Moving you AND your electricity
The ability to monitor and manage EV charging is a fundamental part of WELL's Distribution System Operator development plan and will be essential for responding to this emerging technology.
To proactively build knowledge on how EV charging might impact the network, Wellington Electricity has already: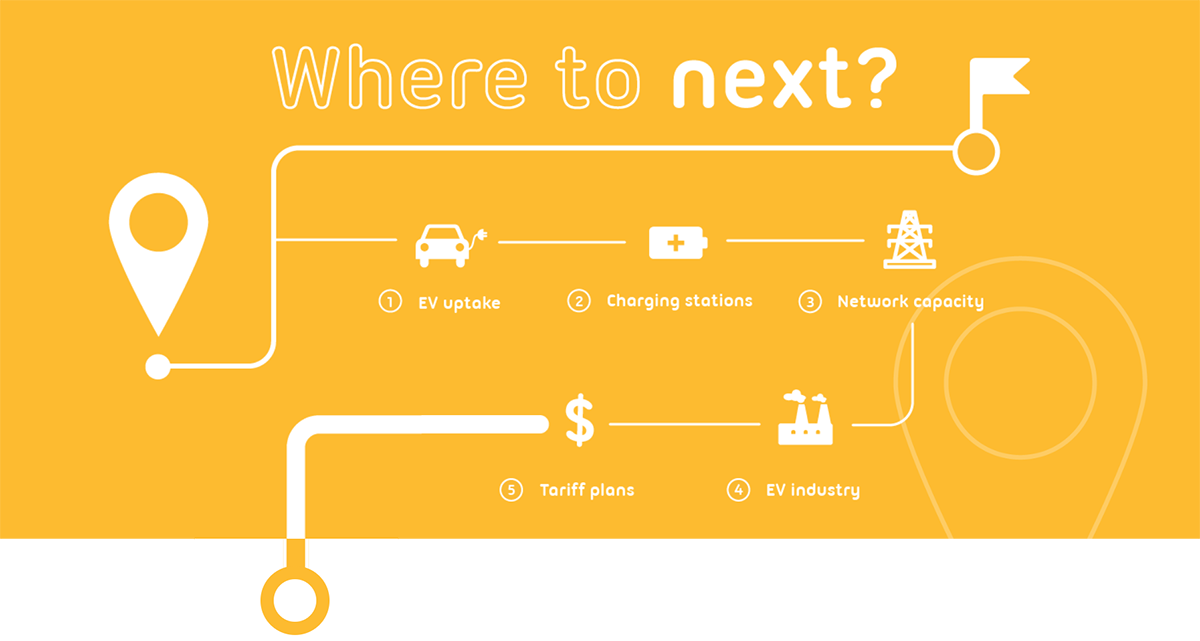 EV Uptake
We are researching who is adopting EVs, how they use them, and establish a baseline to guide and forecast future asset investment planning.


Charging Stations
We will be working with industry and councils to identify suitable locations for charging infrastructure. This also means identifying the type of infrastructure such as bus chargers or smaller vehicle chargers. As the fleet of EVs evolve, we will also undertake research and pilot EV charging for freight and commercial vehicles.


Network Capacity
We will continue to allow for network reinforcement to address potential impact from a higher EV adoption rate at locations where we anticipate capacity issues. This goes hand in hand with our research and support of distributed generation as an alternative to further network investment.


EV Industry
EV manufacturers are important partners in developing sustainable business models that are cost effective. We will be assessing possible joint venture or partnership opportunities with EV distributors to better understand how the two industries can work together for the benefit of the electricity network and customers.


Tarrif plans
We will continue current tariff and network studies to forecast EV impact. These studies also consider opportunities for EVs to power customer homes or Vehicle to Grid supplies. The pilot project with a local partner for user pattern analysis will be vital in developing the knowledge base and understanding of remote control options on charging capacity.