Established in 2004, the Stay Safe programme is aimed at teaching school children about the dangers of electricity and how to stay safe around it.
Each term, a team from Wellington Electricity visits schools across the region, delivering fun and engaging sessions to pupils aged primarily between 6 and 11.
The 60-minute sessions include an animated video, followed by an interactive presentation which explores real-life scenarios – such as what to do if you spot tree branches tangled in power lines. To compliment the sessions, our Electrical Safety World website features games, web-based experiments and information for parents and teachers.
A gift bag is also given to pupils, which includes our Stay Safe magazine (pictured below). This features activity pages, checklists for home, and tips on staying safe – plus information about how electricity is supplied. The workbook can be taken home or completed in the classroom.
Since the programme began, we've talked to over 24,000 children about the dangers of electricity, and educated them on how to treat electricity with respect. For more information about the programme, or to request a visit to your school, please email [email protected].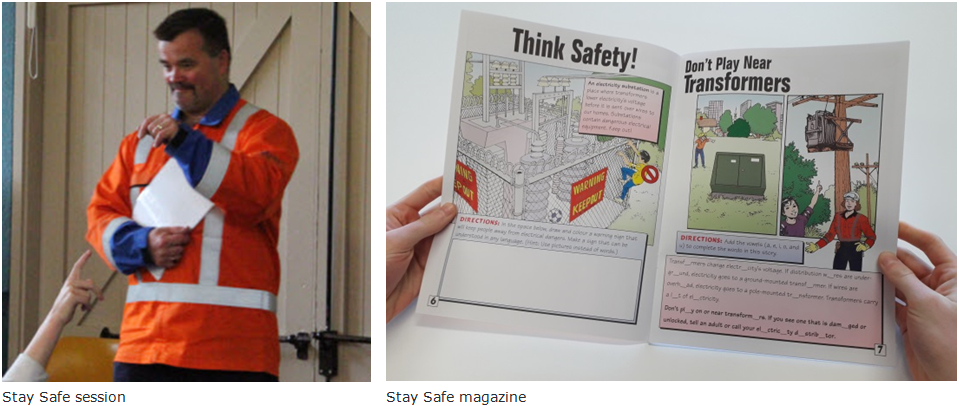 Related Documents
Stay Safe Around Electricity Teachers' Guide
591 KB | docx